January 28, 2023
6:35AM
, 1/28/2023
Arrivals
Airline
FLT#
From
G#
Sched
ETA
Delta
2915
Minneapolis
A1
11:13PM
Now 9:33a
Delta
354
Salt Lake City
A2
12:25AM
Now 9:30a
Alaska
2112
Seattle/Tacoma
HG
10:10AM
Now 10:05a
United
2013
Newark
B3
10:37AM
Now 10:36a
Southwest
2429
Denver
B7
10:50AM
Now 11:18a
American
4032
Chicago-O`Hare
B1
10:56AM
Now 10:46a
United
2110
Chicago-O`Hare
B4
11:50AM
On Time
Delta
406
Atlanta
A1
12:02PM
Now 11:57a
Allegiant
3400
Nashville
A4
12:21PM
On Time
Delta
4113
Salt Lake City
A3
12:23PM
On Time
Southwest
417
Las Vegas
B7
1:05PM
On Time
American
2522
Dallas/Ft. Worth
B1
1:06PM
On Time
United
6037
Houston - IAH
B3
1:14PM
On Time
United
671
Denver
B4
1:29PM
On Time
JetBlue
947
New York-JFK
1:38PM
Now 1:39p
Delta
677
Minneapolis
A2
1:48PM
On Time
American
3323
Austin
B1
2:10PM
On Time
United
1574
San Francisco
B3
2:23PM
On Time
Southwest
2438
Denver
B7
2:45PM
On Time
United
323
Los Angeles
B4
2:54PM
On Time
Alaska
904
Seattle/Tacoma
B5
3:01PM
On Time
United
2378
Denver
B3
3:37PM
On Time
Delta
4043
Los Angeles
A1
3:49PM
On Time
Delta
3789
Salt Lake City
A1
5:59PM
On Time
Southwest
265
Denver
B7
9:15PM
On Time
United
778
Denver
9:27PM
On Time
United
2107
Chicago-O`Hare
10:32PM
On Time
Delta
2915
Minneapolis
A1
11:13PM
On Time
Allegiant
1631
Las Vegas
A4
10:01AM
On Time
Alaska
2112
Seattle/Tacoma
HG
10:10AM
On Time
United
2013
Newark
10:35AM
On Time
American
4032
Chicago-O`Hare
B1
10:56AM
On Time
United
2110
Chicago-O`Hare
11:44AM
On Time
Delta
406
Atlanta
A1
12:02PM
On Time
Delta
4113
Salt Lake City
A3
12:23PM
On Time
Southwest
2464
Las Vegas
12:35PM
On Time
American
2522
Dallas/Ft. Worth
B1
1:06PM
On Time
United
6037
Houston - IAH
1:14PM
On Time
United
671
Denver
1:29PM
On Time
Delta
677
Minneapolis
A2
1:33PM
On Time
Alaska
3470
San Francisco
HG
1:46PM
On Time
United
1574
San Francisco
2:23PM
On Time
United
5818
Los Angeles
2:46PM
On Time
JetBlue
257
Boston
2:52PM
On Time
Alaska
904
Seattle/Tacoma
B5
3:01PM
On Time
United
2378
Denver
3:37PM
On Time
Southwest
1118
Denver
4:00PM
On Time
Southwest
2765
Las Vegas
5:25PM
On Time
Departures
Delta
2997
Minneapolis
A1
5:50AM
Now 10:23a
Alaska
1031
Seattle/Tacoma
B5
6:30AM
Now 6:50a
Delta
2677
Salt Lake City
A2
7:00AM
Now 10:20a
United
491
Denver
B3
7:00AM
On Time
Southwest
505
Denver
B7
7:25AM
On Time
United
2290
Chicago-O`Hare
B4
7:46AM
On Time
Alaska
2038
Seattle/Tacoma
HG
10:50AM
On Time
Southwest
2319
Denver
B7
11:30AM
Now 11:53a
American
4032
Chicago-O`Hare
B1
11:36AM
On Time
United
754
Newark
B3
11:38AM
On Time
United
791
Chicago-O`Hare
B4
12:48PM
On Time
Allegiant
3401
Nashville
A4
1:06PM
On Time
Delta
4113
Salt Lake City
A3
1:12PM
On Time
Delta
406
Atlanta
A1
1:12PM
On Time
Southwest
1644
Las Vegas
B7
1:50PM
On Time
American
2522
Dallas/Ft. Worth
B1
1:57PM
On Time
United
6011
Houston - IAH
B3
2:06PM
On Time
United
1505
Denver
B4
2:30PM
On Time
American
3323
Austin
B1
2:46PM
On Time
Delta
677
Minneapolis
A2
2:48PM
On Time
JetBlue
944
New York-JFK
2:55PM
On Time
United
1168
San Francisco
B3
3:23PM
On Time
Southwest
962
Denver
B7
3:35PM
On Time
United
247
Los Angeles
B4
4:26PM
On Time
United
1454
Denver
B3
4:28PM
On Time
Delta
4046
Los Angeles
A1
4:37PM
On Time
Delta
3789
Salt Lake City
A1
6:44PM
On Time
Delta
2997
Minneapolis
A1
5:50AM
On Time
Alaska
1031
Seattle/Tacoma
B5
6:30AM
On Time
Delta
2677
Salt Lake City
A2
7:00AM
On Time
United
491
Denver
7:00AM
On Time
United
2290
Chicago-O`Hare
7:53AM
On Time
Southwest
505
Denver
7:55AM
On Time
Allegiant
1709
Las Vegas
10:46AM
On Time
Alaska
2038
Seattle/Tacoma
HG
10:50AM
On Time
American
4032
Chicago-O`Hare
B1
11:36AM
On Time
United
754
Newark
11:38AM
On Time
United
791
Chicago-O`Hare
12:45PM
On Time
Delta
4113
Salt Lake City
A3
1:12PM
On Time
Delta
406
Atlanta
A1
1:12PM
On Time
Southwest
160
Las Vegas
1:25PM
On Time
American
2522
Dallas/Ft. Worth
B1
1:57PM
On Time
United
6011
Houston - IAH
2:06PM
On Time
United
1505
Denver
2:30PM
On Time
Alaska
3470
San Francisco
HG
2:30PM
On Time
Delta
677
Minneapolis
A2
2:33PM
On Time
United
1168
San Francisco
3:23PM
On Time
United
4731
Los Angeles
3:43PM
On Time
JetBlue
256
Boston
3:45PM
On Time
Alaska
905
Seattle/Tacoma
B5
4:00PM
On Time
United
1454
Denver
4:28PM
On Time
Southwest
265
Denver
4:35PM
On Time
Your year-round gateway to Southwest Montana's greatest recreation
Bozeman Yellowstone International Airport is Montana's busiest airport, providing the only year-round service for two Yellowstone National Park entrances. BZN also serves Big Sky Ski Resort, Bridger Bowl Ski Area, Montana State University, as well as countless other recreation and business destinations in the Bozeman, Belgrade and Livingston area. Located in the heart of the beautiful Gallatin Valley, we provide non-stop flights to more than 20 cities in the United States with connections all over the world.
DestinationsToFrom
Bozeman Yellowstone INTERNATIONAL AIRPORT
Non-Stop Destinations
Year Round Destinations
Seasonal Destinations
Choose an airline to view routes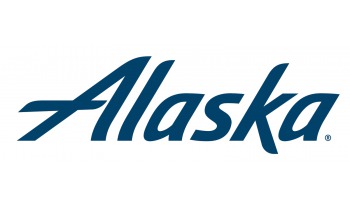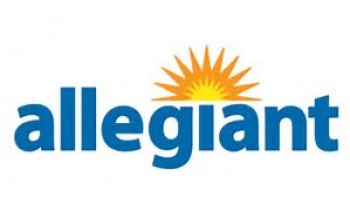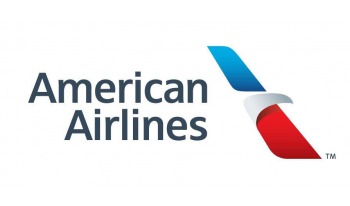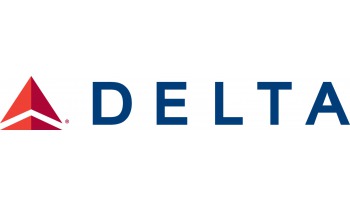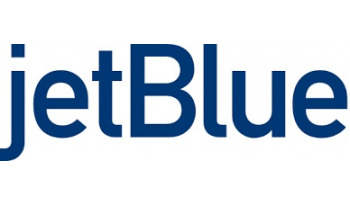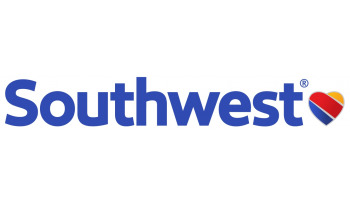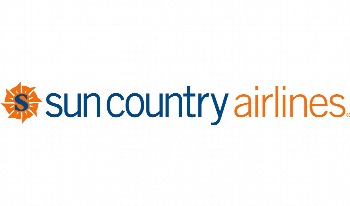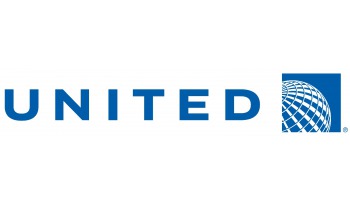 LOADING
Your destination is loading.
Latest News
TSA PreCheck Enrollment Event Coming to BZN January 23-27, 2023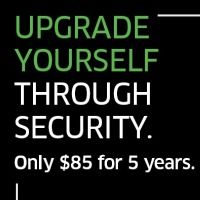 Appointments are open for temporary TSA Pre✓® enrollment center coming to Bozeman Yellowstone International Airport.
The Event: BZN TSA Pre✓® Local Enrollment Event
Date: January 23-27, 2023
Location: Pre-Security, Second Floor
Keep Reading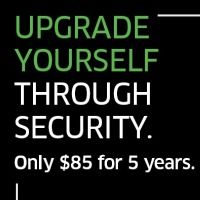 B Concourse Market Place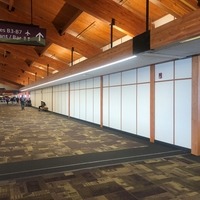 Construction of the new B Concourse Market Place is underway at BZN. The Market Place will be located inside security between gates B2 and B3. With another year of record-breaking passenger growth behind us, BZN anticipates this Market Place to be in strong demand.
Keep Reading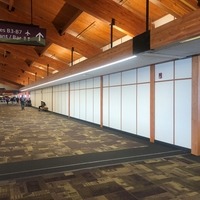 Bozeman Yellowstone Int'l Airport Shatters All-Time Passenger Record in 2022 with 2.26 Million Passengers Traveling Through Montana's Busiest Airport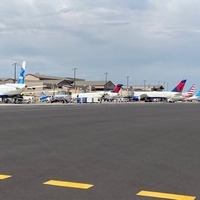 BOZEMAN, MT (January 10, 2023) Bozeman Yellowstone International Airport (BZN)
experienced another year of record-breaking passenger growth and infrastructure development.
Keep Reading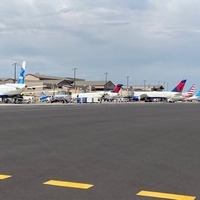 Read all press releases & blog