April 2, 2023
6:04AM
, 4/2/2023
Arrivals
Airline
FLT#
From
G#
Sched
ETA
American
4032
Chicago-O`Hare
B1
10:42AM
Now 10:44a
Delta
406
Atlanta
A1
11:53AM
Canceled
United
2661
Chicago-O`Hare
B3
11:53AM
Now 11:45a
Delta
1085
Salt Lake City
A3
12:19PM
On Time
American
2522
Dallas/Ft. Worth
B1
1:02PM
On Time
Delta
677
Minneapolis
A2
1:07PM
On Time
United
671
Denver
B4
1:17PM
On Time
United
4649
San Francisco
B4
2:43PM
On Time
United
5818
Los Angeles
B3
2:43PM
On Time
Alaska
904
Seattle/Tacoma
B5
2:59PM
On Time
United
5654
Denver
B3
3:40PM
On Time
Southwest
1401
Las Vegas
B7
4:10PM
On Time
Allegiant
70
Las Vegas
5:17PM
On Time
Delta
3891
Salt Lake City
A1
6:04PM
On Time
Southwest
714
Denver
B7
6:55PM
On Time
American
2047
Dallas/Ft. Worth
B1
7:03PM
On Time
United
778
Denver
B3
9:23PM
On Time
Delta
498
Minneapolis
A1
11:24PM
On Time
Alaska
1030
Seattle/Tacoma
B5
11:34PM
On Time
Southwest
254
Denver
B7
12:15AM
On Time
Delta
1511
Salt Lake City
A2
12:17AM
On Time
Allegiant
1937
Nashville
8:45AM
On Time
Southwest
1243
Denver
9:50AM
On Time
Allegiant
703
Phoenix-Mesa
10:47AM
On Time
American
4032
Chicago-O`Hare
B1
10:50AM
On Time
Delta
406
Atlanta
A1
11:53AM
On Time
United
2661
Chicago-O`Hare
11:53AM
On Time
Southwest
1898
Las Vegas
12:00PM
On Time
Delta
1085
Salt Lake City
A3
12:19PM
On Time
Southwest
2327
Denver
12:55PM
On Time
American
2522
Dallas/Ft. Worth
B1
1:02PM
On Time
Delta
677
Minneapolis
A2
1:07PM
On Time
United
671
Denver
1:17PM
On Time
United
5818
Los Angeles
2:43PM
On Time
United
4649
San Francisco
2:43PM
On Time
Alaska
904
Seattle/Tacoma
B5
2:59PM
On Time
United
5654
Denver
3:40PM
On Time
Southwest
1188
Denver
3:45PM
On Time
Departures
Delta
2997
Minneapolis
A1
5:50AM
Now 6:58a
Delta
1184
Salt Lake City
A2
6:00AM
On Time
Alaska
1031
Seattle/Tacoma
B5
6:40AM
On Time
United
491
Denver
B3
7:00AM
On Time
American
835
Dallas/Ft. Worth
B1
7:10AM
On Time
Southwest
566
Denver
B7
7:55AM
On Time
American
4032
Chicago-O`Hare
B1
11:16AM
On Time
United
791
Chicago-O`Hare
B3
12:54PM
On Time
Delta
406
Atlanta
A1
1:03PM
Canceled
Delta
1085
Salt Lake City
A3
1:19PM
On Time
American
2522
Dallas/Ft. Worth
B1
1:52PM
On Time
Delta
677
Minneapolis
A2
2:17PM
On Time
United
276
Denver
B4
2:26PM
On Time
United
4722
San Francisco
B3
3:25PM
On Time
United
4731
Los Angeles
B4
3:35PM
On Time
Alaska
905
Seattle/Tacoma
B5
3:55PM
On Time
United
4677
Denver
B3
4:21PM
On Time
Southwest
1410
Denver
B7
4:50PM
On Time
Allegiant
72
Las Vegas
6:02PM
On Time
Delta
3891
Salt Lake City
A1
6:49PM
On Time
Southwest
2106
Las Vegas
B7
7:30PM
On Time
Delta
2997
Minneapolis
A1
5:50AM
On Time
Southwest
566
Denver
5:55AM
On Time
Delta
1184
Salt Lake City
A2
6:00AM
On Time
Alaska
1031
Seattle/Tacoma
B5
6:40AM
On Time
United
491
Denver
7:00AM
On Time
American
835
Dallas/Ft. Worth
B1
7:10AM
On Time
Allegiant
321
Nashville
9:30AM
On Time
Southwest
474
Denver
10:40AM
On Time
Allegiant
741
Phoenix-Mesa
11:32AM
On Time
American
4032
Chicago-O`Hare
B1
11:40AM
On Time
Southwest
1752
Denver
12:35PM
On Time
United
791
Chicago-O`Hare
12:54PM
On Time
Delta
406
Atlanta
A1
1:03PM
On Time
Delta
1085
Salt Lake City
A3
1:19PM
On Time
Southwest
2246
Las Vegas
1:40PM
On Time
American
2522
Dallas/Ft. Worth
B1
1:52PM
On Time
Delta
677
Minneapolis
A2
2:17PM
On Time
United
276
Denver
2:26PM
On Time
United
4722
San Francisco
3:28PM
On Time
United
4731
Los Angeles
3:35PM
On Time
Alaska
905
Seattle/Tacoma
B5
3:55PM
On Time
Southwest
2893
Denver
4:20PM
On Time
United
4677
Denver
4:21PM
On Time
Your year-round gateway to Southwest Montana's greatest recreation
Bozeman Yellowstone International Airport is Montana's busiest airport, providing the only year-round service for two Yellowstone National Park entrances. BZN also serves Big Sky Ski Resort, Bridger Bowl Ski Area, Montana State University, as well as countless other recreation and business destinations in the Bozeman, Belgrade and Livingston area. Located in the heart of the beautiful Gallatin Valley, we provide non-stop flights to more than 20 cities in the United States with connections all over the world.
DestinationsToFrom
Bozeman Yellowstone INTERNATIONAL AIRPORT
Non-Stop Destinations
Year Round Destinations
Seasonal Destinations
Choose an airline to view routes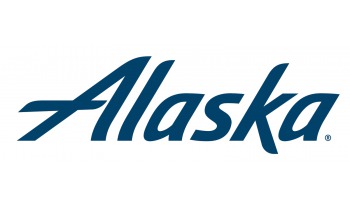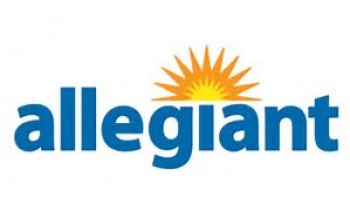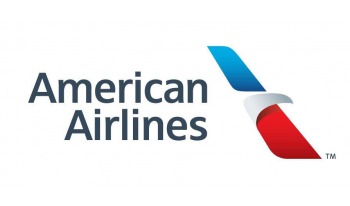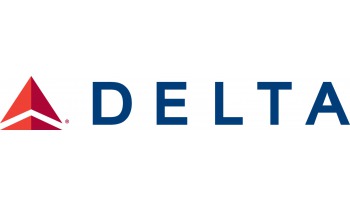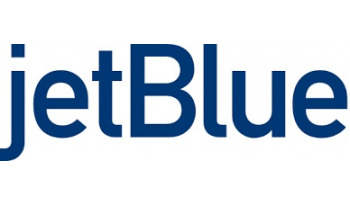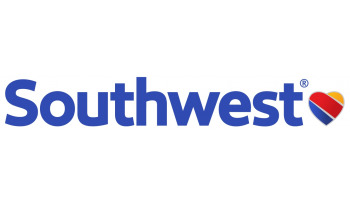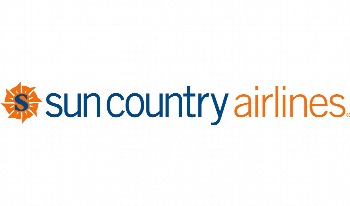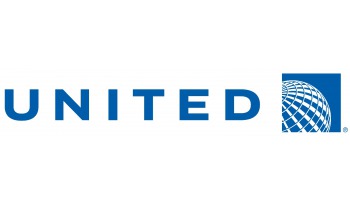 LOADING
Your destination is loading.
Latest News
2023 Enplanement Projections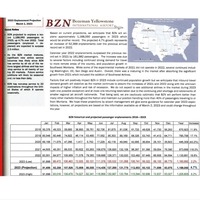 The Bozeman Yellowstone International Airport (BZN) has shattered all-time passenger records for the second year in a row landing us the title of 92nd busiest airport in the United States. Based on current projections, 2023 will be another chart-topper.
Keep Reading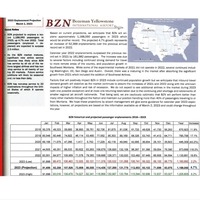 Summer 2023 Flight Schedule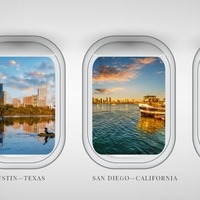 BOZEMAN, MT (March 3, 2023) Bozeman Yellowstone International Airport (BZN) is pleased to announce the summer 2023 flight schedule. The following is a recap of the summer flight schedules offered by Destination as of 3/3/23 (schedules subject to change):
Keep Reading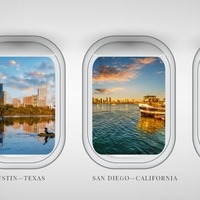 Agenda for March 9, 2023 Board Meeting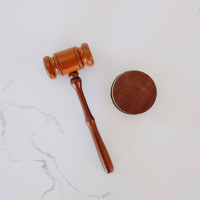 Click
here
to view the agenda for the Board Meeting to be held March 9, 2023 at 2:00 p.m.
Keep Reading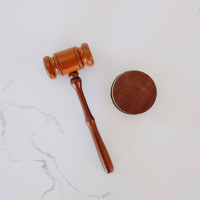 Read all press releases & blog