December 4, 2023
10:51PM
, 12/4/2023
Bozeman Yellowstone International Airport
Fixed-Base Operators

We host three fixed based operators here at BZN. All provide top-notch aeronautical services such as fueling, hangaring, tie-down and parking, aircraft maintenance, and much more.
Jet Aviation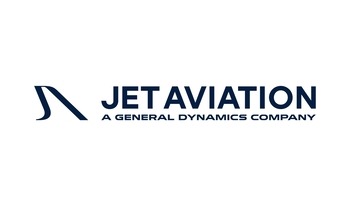 ADDRESS
530 Wings Way
Belgrade, MT 59714
Formerly Arlin's Aircraft Service, Inc., a well-established business since 1979, Jet Aviation Bozeman is the longest standing FBO at Bozeman Yellowstone International Airport. The closest full-service FBO to Yellowstone National Park, the resorts at Big Sky, and all of Southwest Montana, Jet Aviation Bozeman is centrally located and convenient no matter where your travels to Montana take you. With an extraordinary view of the Bridger Mountain Range, our spacious passenger lobby offers a relaxed atmosphere as well as a conference room, flight planning room, pilots' lounges, and all the essential amenities required to make travels seamless.
Yellowstone Jetcenter
ADDRESS
40 Wings Way
Belgrade, MT 59714
Experience the finest aviation services Montana has to offer. Award winning Yellowstone Jetcenter offers professional line and concierge services; Aircraft maintenance by factory trained technicians as well as aircraft Charter. Over 100,000 sq. ft. of heated hangar space is available for your aircraft storage needs. We are located a short distance from Big Sky resorts and Yellowstone National Park. Our professional staff is waiting to assist you with all of your aviation needs! Come see why we have been voted the best FBO in the Northwest with service as spectacular as the scenery!
Million Air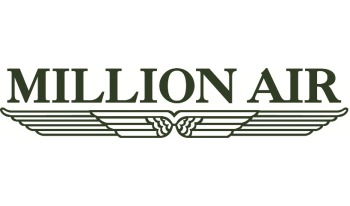 ADDRESS
450 Wings Way
Belgrade, MT 59714
Million Air Bozeman is the newest, world-class facility and operator at The Bozeman Yellowstone International Airport. The FBO is equipped with a 300,000 gal. state-of-the-art fuel farm, brand-new fuel trucks, and a well-trained team of service professionals to meet your needs. Named 'Best Large FBO Chain' for the past 11 years, Million Air delivers a facility and a level of service that is unrivaled. Striving to make customers feel at home, the company takes every consideration into account to make sure all amenities reflect the unparalleled experience customers have come to expect from Million Air. Our facility renovation plans include creating a boutique-style FBO with speakeasy elements. Ramp-side, the facility will boast a convertible interior/exterior patio for customers to enjoy the mountain views year-round. Experience the difference.