Bozeman Yellowstone International Airport
Airport Amenities

The Bozeman Airport Terminal welcomes visitors with crackling fireplaces and snow-capped mountain ranges framed in sprawling windows. Our beautiful state-of-the-art facility is home to a variety of amenities to ensure your travels through the Yellowstone and Gallatin Valley region are safe, comfortable and memorable. The airport includes upper level aircraft loading bridges, a restaurant and lounge, espresso counter, gift shop, conference room, data ports, wireless internet access and much more. The terminal is designed with natural wood and stone and proudly displays works of art depicting the character and nature of Southwest Montana.

We are open from 4:00 a.m. until midnight daily.
Food & Beverage
Copper Horse Restaurant and Bistro
Experience exquisite dining at The Copper Horse Restaurant and Bistro. Breakfast, lunch, and dinner are served seven days a week. In the Bistro, located on the main level of the airport between the escalators, treat yourself to soup, a sandwich, a burrito, or a refreshing creation from the coffee bar. The Restaurant is on the upper level just beyond security screening with a menu including appetizers, main dishes, and tempting desserts. Both are complete with full bar. Relax and enjoy a meal that will remind you of home.
Shopping
Montana Gift Corral
Hours
Lower level store — 5:00AM Varies by season, 7 days a week
Upper level store — 5:00AM Last flight departs, 7 days a week

Phone
406-388-9950
Website
www.giftcorral.com
Montana Gift Corral offers quality-made gifts and souvenirs such as huckleberry products, bath and body items, and home decor pieces to remind you of Montana. They also provide a wide array of candy, gum, and snacks to satisfy cravings while you fly. Operated by the same great people who own the Montana Gift Corral downtown, they have two locations in the airport to serve all your shopping needs.

Copper Horse Market
The Copper Horse Market is a low-cost convenience store catering to all of your family's snacking needs before you take off for your Montana adventure. Bread, milk, food items, water, soda, beer, and wine as well as other staples are available for purchase while you wait for your baggage and pick up your rental car. Save time by utilizing the convenience of the Copper Horse Market.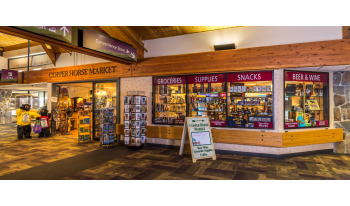 Yellowstone Forever
Hours
9:00AM - 5:00PM, 7 days a week

Address
P.O. Box 117
Yellowstone National Park, WY 82190
Phone
406-388-4425
Website
www.yellowstone.org
Yellowstone Forever Park Store is operated by Yellowstone National Park's nonprofit partner, Yellowstone Forever, and is a retail store filled with educational books, maps, and guides. Interactive, educational exhibits cover topics of interest to Yellowstone visitors, including a live view of Old Faithful and current information on park geology and wildlife. Park passes are also available for purchase.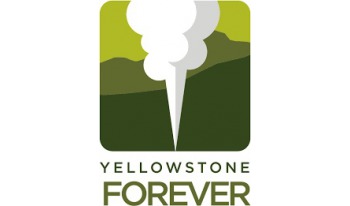 Other Amenities
Central Valley Fire District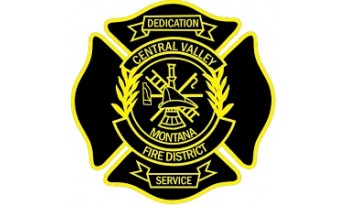 Gallatin Airport Authority
Serco (Control Tower)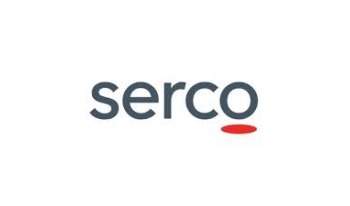 Information Desk
Staffed by a representative of the local Chamber to help you plan your visit.
Local Artwork
Throughout the airport terminal and grounds, we proudly display art from
local Montana artists
to capture the region's grandeur for those arriving and departing.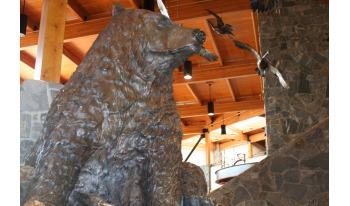 Airport History Gallery
While waiting for the arrival of your loved ones, take a trip back in time by perusing our carefully curated photo gallery of airport history. Learn about its initial conception and how BZN grew to be the state's busiest airport.
Gem and Rock Gallery
Tour a beautiful display of Montana-native rocks and gems from all over our geologically-diverse Treasure State.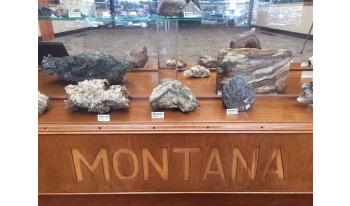 Museum of the Rockies Display
Get a taste of what Museum of the Rockies has to offer. A world-class museum with one of the largest collections of fossils including a full T. rex skeleton!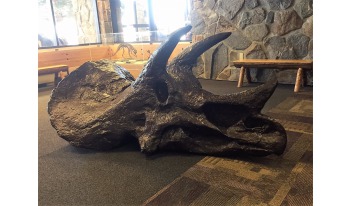 ADDITIONAL AIRPORT AMENITIES
Free Wifi
BZN offers free wifi for guests throughout the terminal - BZN Guest
RESTROOMS
Restrooms are conveniently located throughout the airport, both upstairs and downstairs.
POST OFFICE
A mailbox is located in the terminal between baggage claim carousels 1 and 2 at the information counter. Postage can be purchased at the nearby gift shop. FedEx and UPS drop boxes are located next to the Copper Horse Market.
ACCESSIBILITY
BZN has elevators to assist passengers between terminal levels, family restrooms and handicap parking spaces. Wheelchairs are available per airline and although most airlines use boarding bridges, additional assistance is available if ground boarding is necessary.