September 28, 2023
9:23PM
, 9/28/2023
Bozeman Yellowstone International Airport
General Aviation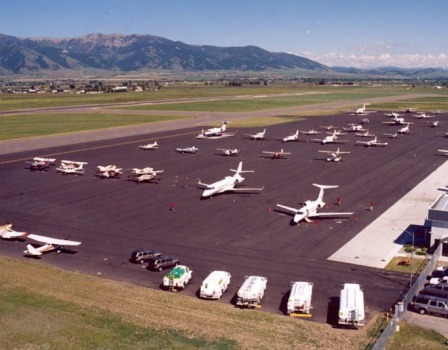 Bozeman Yellowstone International Airport provides general aviation services to our regional pilots. We have three full-service Fixed Base Operators, flight schools, private charters as well as helicopter services and a unique pilot shelter. Our competitive pricing and high quality ensure BZN is your home base for all aviation needs. For general aviation fees, please review the link below.
General-Aviation-Fees.pdf
From the Flight Deck - BZN

The FAA's 'From the Flight Deck' video series provides pilots with actual runway approach and airport taxiway footage captured with cockpit mounted cameras, combined with diagrams and visual graphics to clearly identify hot spots and other safety-sensitive items.