September 28, 2023
9:12PM
, 9/28/2023
Bozeman Yellowstone
International Airport
Security & TSA
Bozeman Yellowstone International Airport Security Checkpoint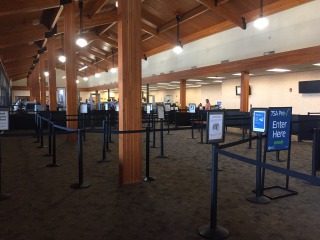 When planning your arrival time, please consider non-security related delays, including parking and airline check-in. Due to the high volume of travelers, we recommend arriving two hours before your scheduled flight in summer months and other busy seasons, such as Thanksgiving and Christmas holidays. Our security checkpoint is located on the second floor of the terminal, conveniently accessible by elevator, escalator or stairs.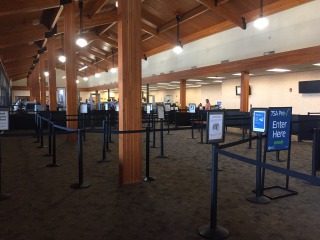 PERMITTED & PROHIBITED ITEMS
The Transportation Security Administration (TSA) wants all travelers to be aware of their rules regarding both carry-on and check-in luggage. Read the
complete checklist
of permitted and prohibited items.
TSA Pre✓ PROGRAM
Bozeman Airport security checkpoint is pleased to offer the TSA Pre✓ program. For more information about qualifying, visit the
Pre✓application
. BZN does not have a permanent TSA Pre✓ enrollment center.